MISCELLANEOUS
SEARCH ENGINES This page is discontinued and no longer updated.
See Refdesk's Search Engine Collection.
---

Search tips: Enter a country name or other search term. The search engine will return a list, and you can preview or view any record on the list.
---
Calendar Server Displays a full year calendar (Enter year)
---
Automotive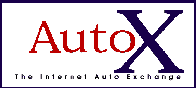 Leave fields blank to search for everything in that category. If you enter a single letter such as m, you'll get Mustang, Monte Carlo, and so on. Enter must and you'll get Mustang.
---

Search tips: Replace spaces with underscores (for example, los_angeles).

---
Entertainment
---

Enter a keyword. If you enter a phrase, separate the words with hyphens, not spaces.
---

Image Surfer by Interpix Search on keyword or subject, e.g., nature, pumpkins, scenic
---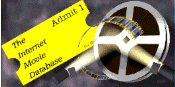 ---
Choose a category from the combo box, then enter a word or phrase. Or pick advanced options
---

Search tips: Enter a zip code. If your area isn't served by MovieLink, you'll get a message saying so.
---

TV Guide What's on the tube tonight?
---
[ Part Two Misc. Search Engines ]
[ Return to My Search Engines ]
---
---
---