WORLD WIDE WEB
SEARCH ENGINES
---
<!-=========================================================-->

Search tips: Enter relevant keywords, with phrases in quotation marks (for example, "Alta Vista"). For more details, read Alta Vista's search help.
---
DogPile - A Multi-Engine Search Tool
---
EINet Galaxy
---

Excite Excite Search: twice the power of the competition.
---
---

Infoseek Ultra Beta version. Largest and fastest on the Net.
---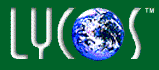 Lycos Lycos is consistently rated highly for the number
and relevancy of the hits it returns
---

Mamma - The Mother of all Search Engines
---

MetaCrawler
This highly rated metasearch tool uses one search box to wade through nine other services (Open Text, Lycos, Web Crawler, Infoseek, Yahoo, TradeWave Galaxy, Excite, Inktomi, and Alta Vista) and returns a single configured screen of results.
---
---

WebCrawler America Online's resident World Wide Web site catalog
---
Search tips: The more keywords you add, the wider your search. To narrow yoursearch, check some of the options on the site.
---

Yahoo
[ Return to My Search Engines ]
---
[ Search Net ] [ My Facts Page ] [ My Virt. Encyclopedia ] [ My Virt. Newspaper ] [ Report Broken Links ]
[ Fast Facts 2002 ] [ First Things First ] [ Quick Reference ] [ Site Map ] [ Top of Page ] [ HOME ]
---
WORLD WIDE WEB SEARCH ENGINES

Webmaster:    Bob Drudge
URL:                  http://www.refdesk.com/
Contact Refdesk
&copy 2002 refdesk.com