ADDRESS / PHONE / EMAIL
SEARCH ENGINES
Part Two
---






<!=========================================================-->
---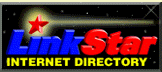 Search tips: Enter a word in any of the boxes above and press the search button.
---

---
U.S. Postal Service City State/Zip Code Associations If you enter a city and state (for example: Memphis TN ), this feature will display any associated ZIP Codes.

If you enter a ZIP Code (for example: 94116 ), it will display any associated cities.
---
U.S. Postal Service Zip Code Information Find zip code when only address is available Company (optional)


Enter an address. If found in our database, this lookup will standardize the address and return the ZIP+4 Code.
---

WhoWhere? Looking for Phone Numbers & Addresses?
The Phone Numbers & Addresses feature is currently limited to the U.S. only
---

WorldPages - Find the World Here!
---

Yahoo People Search: Telephone/Address Enter at least the last name of the person you're searching for:
---

Yahoo Yellow Pages Locate local businesses instantly,
through a comprehensive directory and detailed maps.
---

Zip2
---

ZipFind
---
[ Return to Part One ]
[ Return to My Search Engines ]
---
---
---